Which are the best real estate agencies in Annecy?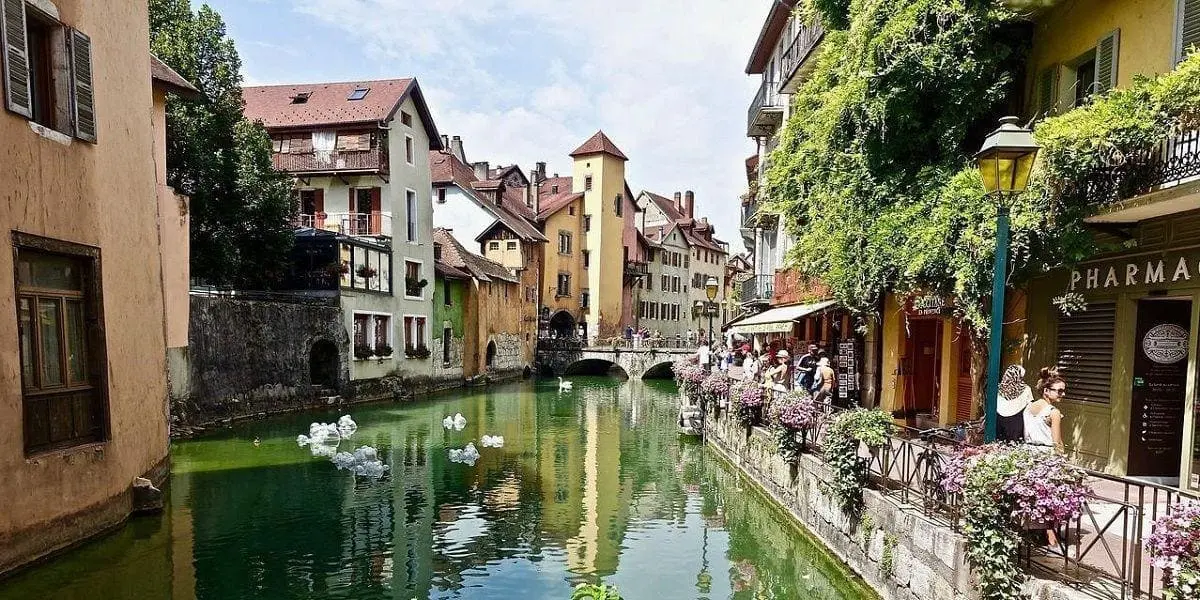 If you wish to carry out a real estate operation in Annecy, it is likely that you will look for a real estate agency. Indeed, it is becoming quite rare to go directly between individuals, especially when buying/selling a property. Nevertheless, the choice of this agency is crucial. Indeed, to turn to an agency less good than the others, could make you lose several thousands of euros… Or simply the property of your dreams! In short, let's take stock together.
How to choose the best real estate agency in Annecy ?
If you are looking for several real estate agencies in Annecy, then you will certainly need our small list of elements that allow you to define if it is the best agency or not:
How long has the agency been located in Annecy? In fact, is it really located in Annecy itself? Generally speaking, the longer an agency has been present, the more its quality is recognized;
What are the fees charged by the agency ?
Does the real estate agency you are interested in in Annecy have the specificities you are looking for ? For example, if you are looking for atypical properties, a specialized agency is the best solution;
Check the reviews on Google, and above all, read them: if you notice a recurrent problem, then this should alert you;
During your first contact with the agency, you should feel listened to and understood. If this is not the case, then this agency may not be for you.
Finally, other more personal criteria may also come into play. So don't hesitate to make your own list so that you feel as comfortable as possible with the real estate agency that will be handling your file.
Top 5 best real estate agencies in Annecy
If you were to start your search with the best real estate agencies in Annecy, we have prepared a small top 5 according to our previously defined criteria:
Agence du Parc: located at 3 rue Paul Cézanne, this real estate agency has simply obtained the best rating on Google : 5,0/5 ! Moreover, with over a hundred verified reviews, the legitimacy of this rating is excellent. Founded in 2011, the agency is one of the most important in the Annecy area.
LK1 Immobilier: another agency rated 5,0/5 on Google reviews, it has however obtained a little less reviews (about fifty at the time of writing). LK1 Immobilier welcomes you every day (even on Sundays!) with very wide opening hours (it can go until 9pm). Entirely specialized in new real estate, you can discover it at 85 avenue de Genève.
Lafôret Annecy: part of a national group, this agency has an excellent rating of 4.8/5 with nearly 200 reviews. This generalist agency will welcome you at 37 avenue du Parmelan.
Tour des Lacs Immobilier: located near the famous Lake Annecy (at 5 avenue du Petit Port), this agency also has a rating of 4.8/5, but with "only" a hundred reviews on Google. If you are looking for an agency that knows the region well, this could be one of them.
Résonance Immobilière: here we come back to an excellent rating, the 5.0/5 given by Google users. Nevertheless, the number of reviews being a little more limited (a little more than 60 at the time of writing), it is placed in the last position of our Top 5. However, if the reviews continue to be so positive, it could very well move up quickly! You can discover it at 20 avenue de Genève.
In short, you now have all the keys in hand to succeed in your real estate project with the best real estate agencies in Annecy. There is only one thing left to do: contact your first agencies!
---
Real estate agencies by city
Real estate agency Bordeaux
Real estate agency Brest
Real estate agency Caen
Real estate agency La Rochelle
Real estate agency Le Mans
Real estate agency Lille
Real estate agency Lorient
Real estate agency Lyon
Real estate agency Marseille
Real estate agency Montpellier
Real estate agency Nantes
Real estate agency Nice
Real estate agency Rennes
Real estate agency Strasbourg
Real estate agency Toulouse
---
You may also like: