Which are the best real estate agencies in Angers?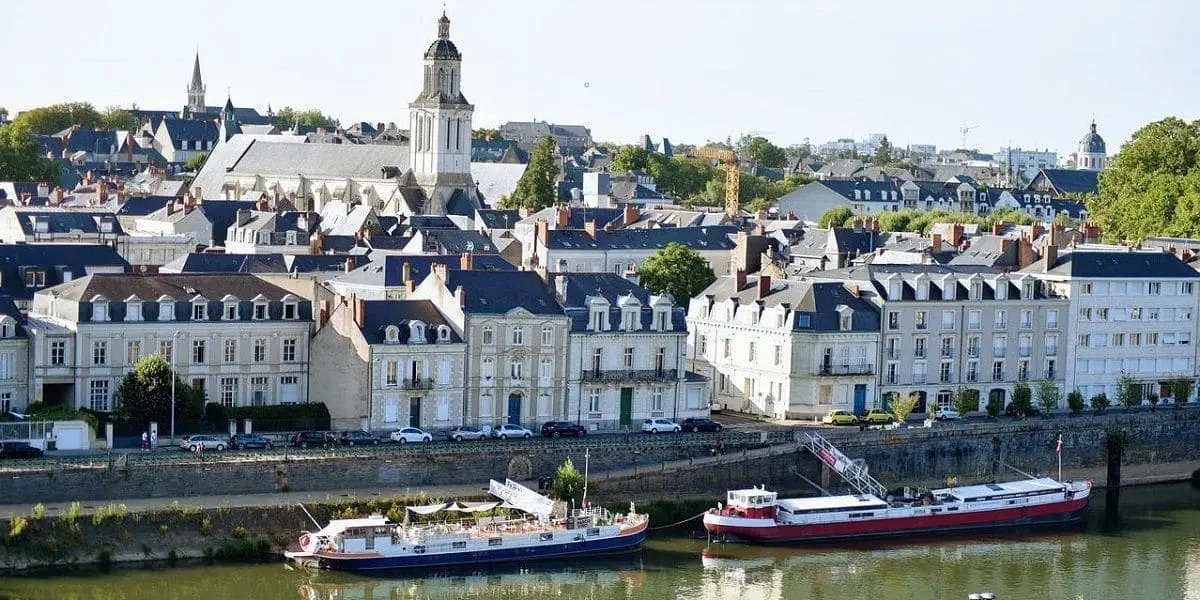 Whatever your real estate project in Angers, whether you want to buy or sell, chances are you will use a real estate agency. Nevertheless, this choice is not as simple as you might think: depending on the agency you choose, the real estate transaction could be totally different… This is why finding the best real estate agency in Angers is a wise decision. In short, we take stock with you.
How to choose the best real estate agency in Angers?
Thus, choosing a real estate agency in Angers requires having very precise criteria. If you are in the situation where you are looking for the best agency in this city, then we have prepared a small checklist for you:
The agency must be established in Angers itself, preferably with a notable seniority;
The reputation of the real estate agency must be good. For this, it is possible to consult the reviews on the internet (or go to the next paragraph of our article);
If you have a specific type of property (for example, investment properties), then look for an agency that specializes in your search;
Ask about the cost of the agency, especially the sale or rental fees;
During your first exchange with an agency advisor, you should feel listened to and understood.
In short, you will have understood: beyond the seniority and the feedbacks of the different clients you may have, it is also a question of feeling. Moreover, sometimes, it happens that in an agency, you feel understood with an adviser, but not with another. This is why, if the real estate agency in Angers has a good reputation, but you have a bad exchange with an advisor, do not hesitate to ask for a change or to talk to a superior.
The 5 best real estate agencies in Angers
Anyway, from these criteria, it is possible to establish a small classification of the 5 best real estate agencies in Angers:
La Maison Angevine: located at 08 rue Saint-Lazare, the agency can boast a rating of 4.9/5 on Google, and this, through more than a hundred reviews! Its establishment for more than 15 years in Angers makes it the best of our top real estate agencies of the city.
Adresse Immobilier Doutre: as number 1 of our ranking, this agency obtains an excellent note of 4,9/5 on Google. You will be able to discover its atypical functioning (real estate cooperative), at 12 quai Robert Fèvre.
Laforêt Angers: here, we go to a note of 4,7/5 on Google, nevertheless, it remains excellent ! Agency of a national group, you will have all the keys in hand for your project (no pun intended) at 1 rue du Haras.
Espaces Atypiques: Once again, we are at 4,7/5 on Google. Espaces Atypiques welcomes you from Monday to Saturday until 9pm at 20 place Louis Imbach. Here, we are dealing with a high-end real estate agency, especially with very atypical properties!
Century 21: although this agency has a rating of 4.9/5 on Google, it has very few reviews at the moment. Part of a national group, it will welcome you at 55 rue Plantagenêt. If the ratings continue, there is no doubt that she will rise in the ranking!
If you are looking for a real estate agency in Angers, you now have all the information you need to find the best one! Of course, our Top 5 may change over the years, but that won't stop these agencies from always being among the best.
---
Real estate agencies by city
Real estate agency Bordeaux
Real estate agency Brest
Real estate agency Caen
Real estate agency La Rochelle
Real estate agency Le Mans
Real estate agency Lille
Real estate agency Lorient
Real estate agency Lyon
Real estate agency Marseille
Real estate agency Montpellier
Real estate agency Nantes
Real estate agency Nice
Real estate agency Rennes
Real estate agency Strasbourg
Real estate agency Toulouse
---
You may also like: