Top 10 largest cities in France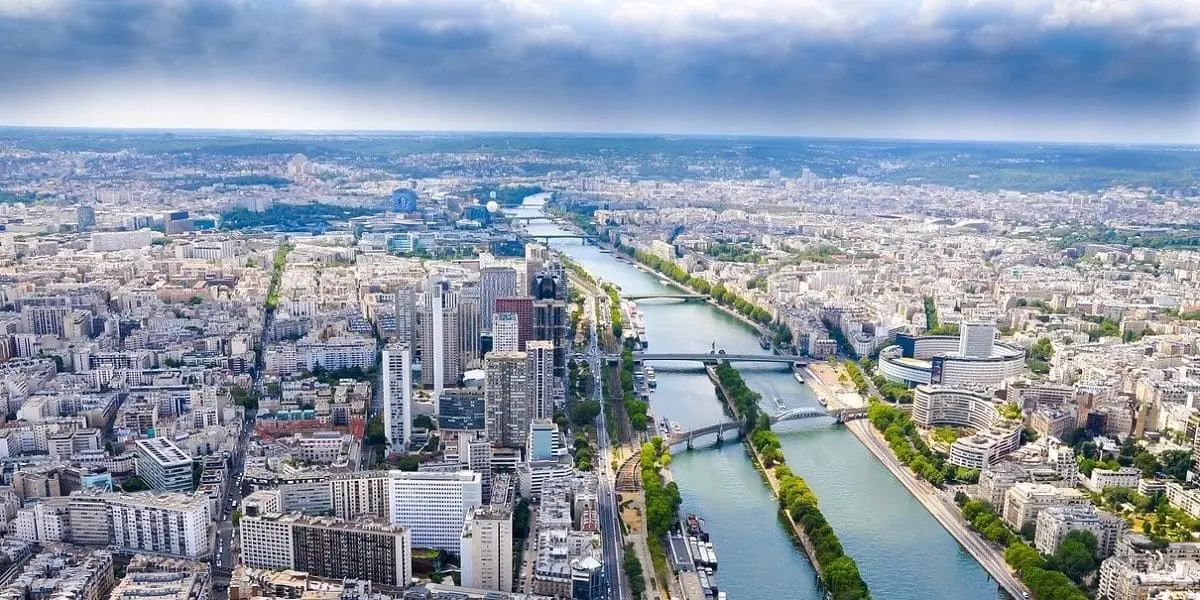 You want to know what are the top 10 largest cities in France? Read on, we will help you with the list below.
Paris, the most touristic city in France
Paris is easily recognizable around the world for its iconic monuments. It is quite unique compared to the rest of Europe because of its romantic atmosphere, breathtaking architecture and beautiful landscapes.
Marseille, the city of the sun
It is the second oldest city in France. With its lively sea, sandy beaches and picturesque neighborhoods, this port city is a great destination in France. Its beauty comes from its impressive and famous architecture, but also from the way it coexists with its cobblestone streets and charming corners.
Lyon, the capital of French gastronomy
Lyon is considered by many to be the gastronomic capital of France. You can dine in one of the city's starred restaurants or stop in a typical bouchon. On its rivers, you will see many boats transformed into restaurants, which will allow you to rest and enjoy your meal!
Toulouse, the best destination in the South of France
Toulouse is a vibrant and beautiful city. At night, you should walk across the Garonne River to see the magnificence of the city's monuments. The city is a perfect place for nature lovers. There are many gardens and parks where you can relax or picnic with your loved ones.
Nice, a magical coastal city!
Nice is distinguished by its iconic turquoise sea, just right for the perfect relaxation. Its white sand is so seductive! You'll also love strolling along the palm-lined seafront. You will be able to admire the magnificent spectacle of the sunset.
Nantes, the ideal destination for a city break
Nantes' reputation for art and culture is exceptional. Dynamic and clean, the city is known for being at the top of the quality of life charts. This is why Parisians love to escape the hustle and bustle of the capital for its gentle and friendly atmosphere.
Montpellier, for visitors looking for the Mediterranean lifestyle
The city is located between Spain and Italy, and is only about three hours from Paris by train. In the city center, the chic medieval streets are ideal for strolling as they lead to a series of historic buildings. The exciting thing about Montpellier is that you can discover so many amazing things on foot.
Strasbourg, a very attractive city
First-time visitors to Strasbourg will feel like they are watching a movie set. Cascades of brightly colored flowers hang over balconies and bridges. At every turn, you'll want to stop and take pictures.
Bordeaux, the city of wine
Bordeaux wines are famous all over the world and one of the main reasons why Bordeaux is worth visiting for wine lovers. The Cité du Vin opened its doors in 2016. It is a large modern museum to learn more about wines with films, exhibitions, workshops and tastings.
Lille, a lively city in northern France
Lille is known as a gastronomic enclave, famous mainly for its perfectly flaky pastries and vanilla waffles. Lille is also popular for its lively nightlife, chic boutiques and numerous accommodation options.
---
You may also like: