Fitness: what is Step?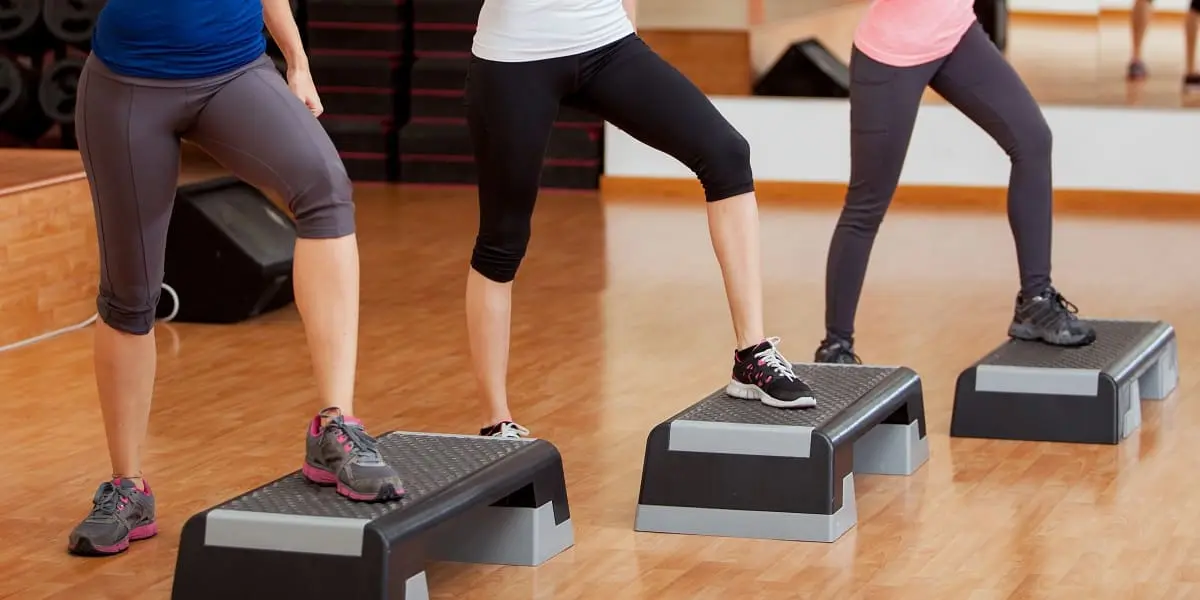 Definition: what is Step?
Step is a fitness sport in which a series of aerobic exercises are performed on a step, called Stepper, and whose height can vary to adjust the difficulty.
The main objective is to perform movements and gymnastic steps around the Step. It allows a wide variety of exercises, choreography and a complete workout.
What are the advantages and benefits of Step?
The step is a physical activity that has many benefits for the body. The series of exercises offered allows you to build muscle, burn calories and work on your balance.
By soliciting all the muscles and the cardiovascular system, the energy expenditure can be considerable, which can allow to lose up to 400 to 500 calories per hour.
The Step allows you to work on: muscular strengthening since all the muscles of the body are solicited, including the arms, body coordination by synchronizing the legs and arms with the rhythm of the music and endurance.
Step is also a fun way to let off steam and to surpass yourself while having fun.
What are the disadvantages and contraindications of Step?
Step is a physical activity that has many benefits for the body, but there are also contraindications.
It is recommended that you consult a physician before joining and that you take precautions during the class to avoid any risk of injury.
The risks generally associated with this activity are ankle or knee sprains, calf strains, heel tendonitis and knee ligament distention. It is important to wear proper footwear, such as running shoes, when stepping.
Where to do Step?
Indoor Step classes
Step can be practiced in a gym during group classes supervised by a professional coach. These workouts simultaneously work the legs (calves, quads and glutes) and arms for optimal exercise. The classes are taught by certified instructors, with upbeat music and advice on the movements to perform for the activity.
Step at home
Apart from or in addition to the classes given in a fitness center, Step can also be practiced at home thanks to videos or online programs. Here are our tips for starting your Step sessions at home:
Provide space around the Step and check its stability;
Adjust the height of the Step according to your goals;
Wear proper gym clothes and shoes with cushioned soles to protect your joints from repetitive impact;
Warm up and stretch to prepare your body and avoid injury.
When stepping at home, it's important to maintain good posture. So make sure you keep your back straight, tighten your abs and put your whole foot on the step every time. This will help you avoid bad falls and get the most out of your exercise.
How to choose your Step?
Today, you will find a multitude of types of steps available on the market and it is not always easy to make the right choice. Prices vary depending on the brand and technical features of the model: its weight, its strength, its adjustable heights and especially its non-slip side. Find below our selection of the 3 best aerobic steppers:
Reebok Step (beginner, intermediate and advanced)
TecTake Aérobic Step Fitness (beginner, intermediate and advanced)
UltraSport Step (beginner, intermediate and advanced)
---
You may also like: