Comparative: which menstrual panties to choose?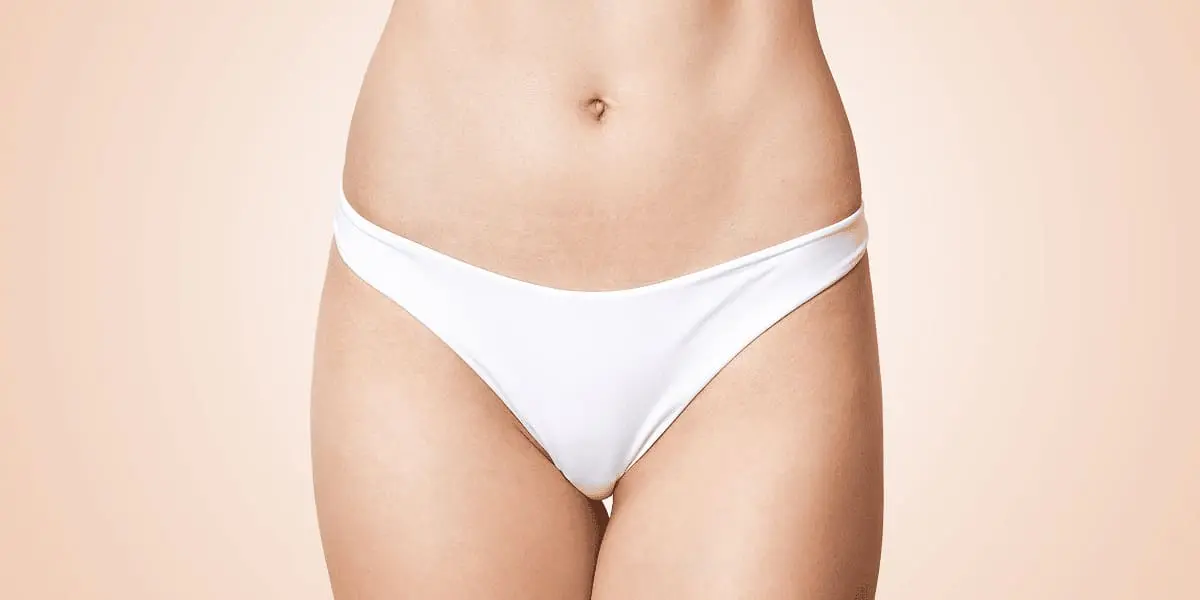 Menstrual panties or period panties have become the future of menstrual hygiene. We decipher this new trend and guide you in your choices and your future purchases.
Menstrual panties vs period panties?
Real alternative to traditional menstrual protection, menstrual panties are absorbent and waterproof, washable and reusable.
Ecological and hygienic, beautiful and comfortable, the models and the offers of the brands of lingerie are multiplied today. Find below our comparison and buying guide of menstrual panties.
Top 5 best menstrual panty brands
1. Elia Lingerie
Ethical and committed lingerie (organic cotton, Oeko-Tex certification, 100% French manufacturing…), Elia Lingerie offers a wide range of menstrual panties respectful of the planet and of women's bodies.
The models are varied in terms of protection and absorption as well as shape and cut (traditional or high-waisted panties, thongs, shorts, boxers, swimsuits).
Discover Elia panties
2. Réjeanne
Like Elia Lingerie, Réjeanne is also positioned on menstrual panties in organic cotton made in France. Models adapted to all morphologies, pretty, organic, ecological and machine washable. The Réjeanne panties are anti-odour and ultra-absorbent.
Discover Réjeanne panties
3. Sisters Republic
Sisters Republic creates menstrual underwear that is comfortable, effective, ecological and sustainable. The Sidonie bikini made of organic fabric was voted "Victoire de la Beauté Top Innovation".
Discover Sisters Republic panties
4. Fempo
FEMPO reinvents menstruation by offering ultra thin, absorbent, comfortable and washable menstrual pants.
Fempo panties are all certified Standard 100 by OEKO-TEX®, and guarantee the absence of products that are harmful to the skin.
Discover Fempo panties
5. Smoon
Invisible and comfortable, Smoon seamless pants offer a real second skin effect.
Oeko-Tex certified, the Smoon models adapt to all morphologies and have 3 levels of absorption.
Discover Smoon panties
Top 5 menstrual panties models
1. Armande Shorty : Elia Lingerie 38€
An elegant menstrual shorty with its lace, soft and ultra comfortable, ideal for the night or the days of the heaviest periods (up to 12 hours of absorption) but also a reassuring ally during your sports practices.
Discover the Armande Shorty
2. Anthéia Shorty : Réjeanne 44€
A menstrual shorty in certified organic cotton, very absorbent, with a lace with delicate patterns.
Discover the Anthéia Shorty
3. Sidonie Bikini : Sisters Republic 32€
A delicate lace and a nice low cut for this menstrual bikini while ensuring optimal absorption.
Discover the Sidonie Bikini
4. Menstrual Shorty – Power ++ : Fempo 37€
A menstrual shorty designed for heavy flow offering up to 12 hours of protection during menstrual days.
Discover the Menstrual Shorty – Power ++
5. Séléné Menstrual panty : Smoon 35€
A seamless menstrual panty, invisible under clothing, offering comfort and protection.
Discover Séléné Menstrual Panty