All you need to know about Airsoft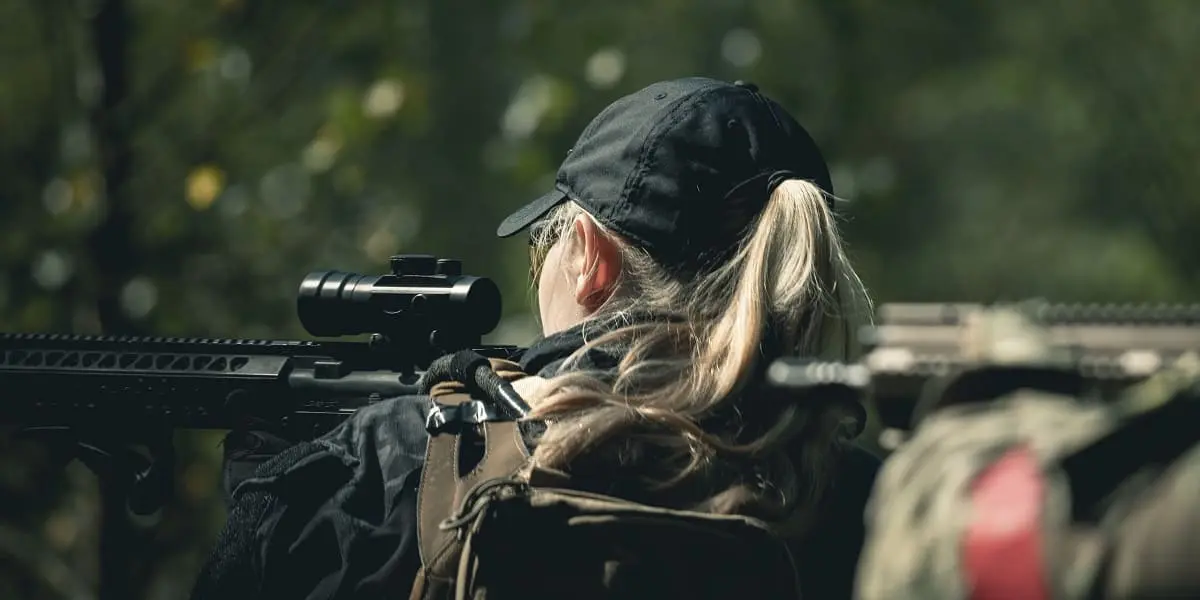 Explore the exciting world of airsoft with our comprehensive article! Discover the rules of the game and the equipment you need for a safe experience. Dive into a world of adrenalin with airsoft, an exciting activity!
Definition: what is airsoft?
Airsoft is a recreational shooting sport that simulates team combat scenarios using replica weapons. These replicas can be firearms, pistols, rifles, machine guns, carbines and even handguns. They fire plastic balls, called BB, with a diameter of 6 or 8 millimeters. These balls are launched by compressed air, gas or a spring.
Airsoft weapons can reach speeds of over 450 joules, depending on the type of replica. Airsoft is a regulated sport, and French legislation classifies replica weapons into two categories: Category B weapons, which are real firearms, and Category C weapons, which are replicas of firearms. Category B weapons require a shooting license to be owned, while category C weapons are subject to certain restrictions.
Airsoft is played on a field, often set up to simulate different scenarios. Players, known as shooters, often wear protective goggles and special clothing to ensure their safety.
Airsoft is a precision shooting sport that requires a certain amount of skill and allows participants to experience realistic, immersive scenarios. The replica weapons used in airsoft are often highly realistic, adding to the experience. Accessories, such as sights, silencers or magazines, are also very popular in airsoft. Players can customize their replicas to meet their specific needs and maximize their effectiveness during games.
Paintball is another shooting sport that uses marble launchers, but differs considerably from airsoft. The balls are larger and the scenarios are different. Airsoft is a demanding shooting sport that can be played safely with highly realistic replica firearms. Participants can experience realistic, immersive scenarios, while learning and perfecting their shooting techniques and tactics.
What is the range of an airsoft gun?
Airsoft uses replica firearms with a power of less than 2 joules. These replicas are used to practice shooting at close range: 20 to 30 meters maximum.
How much does airsoft cost?
First of all, it's important to remember that airsoft is a sport in which participants use replica firearms to shoot plastic marbles. These replicas are very similar to real firearms, except that they fire plastic marbles rather than real ammunition. The price of an airsoft replica can vary considerably depending on a number of factors.
The quality of the replica can play an important role in the price. High-quality replicas are often more expensive, but offer superior performance and durability.
The type of replica can also play a part in the price. Replica pellet guns are generally less expensive than replica assault rifles or machine guns.
Similarly, replicas of well-known brands such as Beretta, Browning, Blaser, Colt, Mauser, Winchester or Glock can be more expensive.
Then there are the accessories that can influence the total cost, such as red dot sights, shooting or protective glasses, grips, bipods, silencers, extra magazines, batteries, pellets or cartridges. All these elements must be factored into the total price of your replica.
The average price of an airsoft gun varies between 40 and 500 euros. The cheapest replicas of pellet guns and air rifles can cost around 40 euros. On the other hand, a high-end replica, such as an automatic repeating assault rifle, can cost up to 500 euros.
Finally, it's important to note that some airsoft replicas are considered firearms in some countries. Consequently, you need a shooting license to buy them, and a hunting permit to use them. It's advisable to find out about the legislation in force in your country before buying an airsoft replica.
The price of an airsoft gun depends on several factors, such as the quality of the replica, the type of replica and the accessories. Depending on these factors, the average price of an airsoft gun can vary from 40 to 500 euros. It's important to check the legislation in force in your country before buying an airsoft replica, and always observe safety rules when using it.
What is the minimum age for airsoft?
You must be at least 8 years old, and all activities must be supervised by several adults. Parental consent and a medical certificate are also required for use of the equipment.
Where can airsoft be played?
Airsoft is played on land specially authorized by the owner. This may be a wood or forest, a single building or a site covered by several buildings.
What is the difference between airsoft and paintball?
Airsoft and paintball are two very popular leisure activities involving the use of dummy weapons to fire projectiles at targets or opponents. Although they are similar in many respects, there are some notable differences.
Airsoft is a sport that uses replica firearms to fire 6 or 8 mm plastic pellets, propelled by compressed air or gas. Paintball, on the other hand, uses special weapons to fire gelatin paint balls.
As far as replica guns are concerned, paintball pistols and rifles are not very realistic, unlike those used for airsoft, which resemble real firearms.
Another major difference lies in the type of game played. Airsoft players often play team role-playing games or military combat simulations, while paintball players generally take part in games of capture the flag or elimination of the opposing team.
Airsoft is often considered more realistic than paintball, as replica weapons are often very close to real firearms. Airsoft players can even use accessories to enhance their playing experience.
Paintball, on the other hand, is often considered a more playful and fun activity. Players use weapons specially designed for the game, often very colorful and fanciful.
Finally, there are differences in terms of safety. Although both activities can be practised in complete safety, airsoft players need to be very careful when using replica weapons, as they can be mistaken for real ones. Paintball players, on the other hand, generally wear protective equipment such as masks and overalls, which considerably reduces the risk of injury.
Ultimately, the differences between airsoft and paintball are quite significant. Although both activities involve the use of replica firearms to shoot at opponents, the type of game, the realistic aspect and the safety measures differ greatly between the two activities. Players should choose the one that best suits their preferences and level of experience.
---
You may also like: